. It was Watch Out! Scammer About!
We are all starting to think about Christmas, buying presents and putting up the tree. All of you hard working people are forgetting about the others who don't work hard and also need money for Christmas.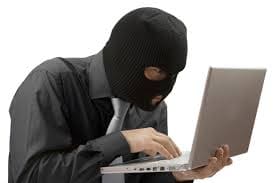 Yes, I am talking about the neferious SCAMMER!!!
These poor people who spend hours thinking up new ways to try to trick you out of your hard earned money. If they would just put half the effort into getting a decent job I'm sure they would be much happier. Probably better off too!
What is the latest Scam?
For me, it was an automated phone call from Revenue. It was saying they were prosecuting me and to ring back immediately at this number. I immediately thought it was one of the expensive line numbers that cost you a fortune every minute while you are on hold. Just to be sure I Googled "Tax Revenue Phone Scam" and Revenue have this page up.
The revenue scam is different to the phone one I thought it was. It seems to be one where they ask you for your details. From this they can empty your accounts. Just in case, I wouldn't chance ringing the number back in case they have both scams going!
The number which rang me was 01 442 8658. I'm sure they have other numbers as well.
If you are in any doubt you can try ringing the Collector General's Division at 1890 20 30 70 or 01 738 36 63.
Please try not to get caught out by these people and have your Christmas ruined.
Merry Christmas to you all!
P.S.  If you find yourself in need of SEO services, PPC, website development or website maintenance please feel free to call us at 089 479 9227
or
use our contact form
Remember if looking for SEO services we do have a free website audit tool that you can use to test how your website performs.