Available SEO Packages
You may wonder which SEO package would suit your business. Every business is different, and different forms of SEO and digital marketing techniques are necessary when aiming to achieve a first-page ranking. A smaller more localized business should in most cases require less time to improve your market share. There are exceptions to the rule as levels of competition do differ for different industries.
Also, the type of work done will differ. Some businesses will need continuous onsite optimization, while others will need help with social media, PPC campaigns or Link Building.
SEO Packages that No1 SEO Ireland Provide
At No 1 SEO Ireland, we will provide SEO packages that will suit a business's individual needs. You can hire our expertise in doing various Digital Marketing and SEO procedures rather than just paying a set amount to a website maintenance company each month for services that may have little or no value. You can even hire us to do your maintenance. This would ensure that the web maintenance company would not delete necessary SEO content.
€50 first hour €30 per hour after
Our most common package! This is where businesses call up for 5 or 10 hours website maintenance maybe once a year.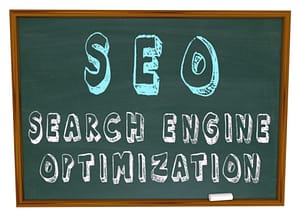 €80 first hour and €50 per hour after
This is where a business (most often with a new website)  is not yet ready to undertake a monthly SEO package but wants to get their rankings moving.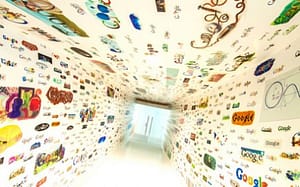 This is a combination of our first 2 once off packages. Total price upon application.
We will give you the correct package to suit your business after reviewing your website and business niche.
Combine your website maintenance with your SEO for the best value
For those only wishing offsite SEO services we can offer you a Backlink service to improve your SERP rankings.
What SEO Services do we Recommend?
At No 1 SEO Ireland, after a full website analysis, we will discuss with the client what SEO services their business needs. We will recommend which Digital Marketing and SEO services would best suit their website. After you have decided on your SEO package we will discuss how many hours will be spent on each part.
At No1 SEO Ireland we can offer SEO packages to suit all businesses. Starting from as little as €400+ Vat per month for a small localized campaign. This can extend to a full digital marketing campaign using PPC, Onsite Optimization, Social Media and Email campaigns. 
An SEO package to recover your website's lost success
If someone is offering you SEO for $99 per month, watch out! 
You should by now know that you are wasting both your time and money. Several companies have told me that not only did their rankings drop but in some cases, it took months and thousands of euros to repair the damage that had been done. In some very rare cases, the website had to be let go and a new domain and website had to be built. This very easily could be you a few months down the road. If you are serious about making your website a success then use a genuine SEO company. They will be happy to explain what they are doing and give a projected timeline about improved rankings and offer easy to follow reports.
At No1 SEO Ireland we do a full website analysis of our potential client's website, and we are happy to discuss the problems found and the methods that will necessary to improve their online presence in order to attract the businesses to grow their industry.
Payment related information.
Cancellation of  SEO Packages can be made with 30 days notice. For convenience, SEO Packages can be taken on for a set time and will come to an end naturally. SEO Packages of this kind can, of course, be extended. It allows a company to rate improvements made to their SEO rankings over a reasonable time and if they are pleased with the results can continue with the association.
If they are not happy with the results then they can just allow their SEO package to lapse. A win-win solution for any company who is new to SEO and wants to test the water.
It also shows just how confident we are in offering our SEO packages. We are certain that you will want to continue using our SEO services once you have seen the results for yourselves.
Remember, if we don't feel we can offer you an SEO Package that we are sure will increase your rankings, then we won't try to sell you one.
If you would like to discuss an SEO package with No1 SEO Ireland then you can contact us here
or call us at 089 479 9227