A Quick Run-through of Wexford Web Design Benefits
Every website we build will be fully responsive mobile friendly websites. As 70% of traffic now comes via smartphones it is important to accommodate such a large number of potential clients.
We also have an 'easy to use' website back end. This is so our clients can be quickly shown how to add content and make changes to their websites.
We build in a basic SEO section into our backend so that clients who wish can attempt their own website optimization on an ongoing basis.
Booking engines, payment systems, extra security systems all can be built into these websites as you the client wishes.
Another web design Wexford customer benefit is that we can handle the buying of your domain name and give you advice on your website hosting. We can also offer a hosting package ourselves if you prefer.
No1 SEO Ireland offers mobile friendly website designs to all of its Wexford based clients. Unlike many other web design companies, we know how necessary it is to have a high ranking company website. This is necessary in order to ensure a profitable return from the internet. Because of this, when building a website for our Wexford based clients, we ensure that expert keyword research has taken place so that SEO optimization sections are included in the build of the website. This provides our clients with websites that can respond to SEO Optimization far better than those which have been built by web designers with no knowledge of SEO
.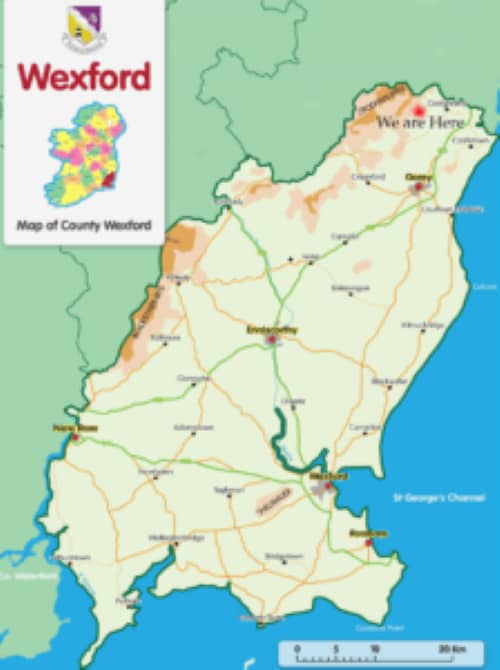 What does our Wexford Web Design include?
WordPress/Joomla website built to be Responsive – mobile friendly.
Individual Design so that every website looks unique.
Keyword research to be included in the framework of the website to improve SEO rankings.
Your website is prepared for SEO Optimization.
We connect your Social Media Channels to your website.
We give designated staff member a tutorial on how to keep your website up to date.
What else do we offer to our Wexford clients?
Copywriting  –  If you feel that you need a higher level of content for your website than your own team can supply.
Logo Design – We can supply a logo design package to suit your requirements.
Regular Blog Writing – This helps to keep your clients aware of what is happening in your industry and promotes interest in your company.
Onsite Optimisation – Regular Onsite Optimization (SEO) is what is required to get your website ranked on Google. No1 SEO Ireland can offer a monthly package that will put you ahead of your competitors.
PPC – Pay Per Click Advertising.  This is necessary if you need immediate results. We can help with your search engine and social media advertising.
Website Maintenance Wexford
Many companies find that while they require regular updates to be made to the content on their websites, they do not have enough to justify having a full-time member of staff. This is where one of our website maintenance packages suits SMEs very well. Your company gets the benefit of a highly experienced website designer for a set number of hours each month. During this time we will change or add content, add & edit photographs or images as required. Also, make adjustments to the layout of pages or add pages to the site.
Monthly SEO Services Package
Most companies require a monthly SEO services package in order to keep ahead of their competitors. What these packages can include are content writing, onsite optimization, the creation of social media, backlinks and PPC services. It is the result of SEO services that will get your website ranked on Google, Bing, etc. so don't let your website get left behind. Every successful company in the world uses SEO – so should you!
Monthly SEO Services and Website Maintenance Packages for Website Design Wexford
You can now arrange a customized package from No1 SEO Ireland. This is where you can hire a specified amount of time for each service. e.g. 10 hours website maintenance & 10 hours SEO services.
When you hire a combined website maintenance & SEO services package, any unused time on the website maintenance part of the package will be automatically added to the SEO part so you are getting the full benefit from your package.
If you would like to learn more about our Wexford Web Design packages
then you can contact us here
or
call us on     089 479 9227