As promised here is the second part of our digital marketing tips. A lot of making a success of an endeavor is actually knowing what you should be doing, and what is just a waste of time. These tips will hopefully make a difference.
6: Build a Voice For Your Brand
Most people never consider the consistency they use when posting online. Also, their posts don't come across as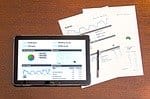 written by the same person. This important because your posts are your public voice. Think about what you want to get across and the tone of your delivery. To help build up an audience you will need to be consistent in your posts. The recommended number of posts is about 5 tweets daily, once daily for LinkedIn and between 5 and 10 per week for Facebook. Pinterest several times daily and all other platforms in a similar manner.
As much as possible you should try to keep your style of writing and communication the same. It is imperative that a company trying to succeed online try to communicate in exactly the same manner on all of its platforms. I would even go so far as to say that their brochures and email communications should follow the same pattern.
7: Don't be all About Advertising 
A mistake made by many is that all of their posts are in essence, adverts. People get tired of constantly seeing adverts very quickly. Try to tell them a bit about what is related to your business. A gardening service might create a planting calendar or a food website might supply great recipes. We write posts about various parts of our industry such as  – ta da – digital marketing. It keeps people coming back and hopefully might make them favorably inclined towards your company if they need your services or products. So, fewer adverts, more great content!
8: Talk to Your Browsers/Potential Clients
If you make it so you can't / don't interact with your browsers, they are inclined to move on. Where a company is happy to answer questions they are more likely to interest a potential client. Any salesperson will tell you that half the battle is getting someone to stop and talk to you. If they are at all interested in your services/products you then have a very good chance of making a sale. There are a lot of tools and software to make this a lot easier for your company.
9: Don't Be Afraid to Try Different Social Platforms.
I meet a lot of clients and their whole social plan is based around Twitter and Facebook. None of the others are getting a look in. You can imagine their surprise when I start recommending Pinterest, LinkedIn, Instagram, etc. It depends on what you are trying to achieve. Don't be afraid if you don't get it right at the start. You should be constantly adding to your social media strategy and trying out new things to increase your engagement with your followers.
10: It is all About The Content!
To consistently create and deliver great content you should have a content marketing plan. Even if you are exactly on the right platforms if your message doesn't carry across you are wasting your time. It can be worth having a person just to review your posts to see if you are following your plan. Everyone can be inclined to go off on a tangent and a second hand on the rudder can keep you and your message traveling in the direction you had planned.
If you need help with digital marketing we can supply you with a digital marketing package. We also offer web design or SEO services. If you find yourself in need of a website restyle or website maintenance just contact us. You can call us on 089 479 9227 or click here for the contact form.