Digital marketing tips part 1
No1 SEO Ireland has put together these DIGITAL MARKETING TIPS because starting off your own business can be scary. You are leaving the umbrella of a salary to take a shot at a business success of your own. While you may have found an ideal niche for your skills and the services/products you are offering, without being prepared to properly market it you could be facing an uphill struggle. For your business to succeed you need to make it as visible as possible.
Getting your business noticed can be extremely difficult due to the number of advertisements that are constantly bombarding potentials clients. The businesses that you are competing with will be trying to get their message to the same clients as yourself. Over the next few weeks, I will be giving you pointers in Digital Marketing that will help you get a lead on them and hopefully give your business the boost it needs to succeed.
Digital Marketing is extremely important to 99% of businesses that want to attract clients/customers from a distance greater than local word-of-mouth. These first 5 tips should give you a good place to start.
1: Make Sure to Start Right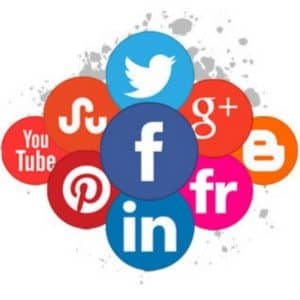 Digital marketing is big! It is very easy to get confused with all the various aspects that are included within it! This means that before starting, you should research which social media channels go best with the products/services you are offering. If you are offering products to customers a more visual social media platform (such as Facebook) might work best, whereas a professional service might require you to use a more formal platform (such as Linked-in). With a wide range of services/[products, you might need to use several platforms to get the best result.  If in doubt why not pay a digital marketing company to research which would be the right platform(s) for you. They should also be able to work up a strategy that works for your business.
Remember, B2C and B2B are completely different and will require different sorts of marketing.
We recommend using social media so much as it is a relatively affordable sort of marketing that can be done using your own time or which can be farmed out relatively inexpensively. Very important for a new or small business!
Done correctly it can dramatically improve your business. This is why most businesses do it!
2: Building Your Online Presence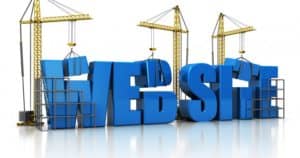 Your Online Presence is normally how you are originally perceived by potential clients/customers. In order to promote your 'Brand', you need in addition to good social media, a great website! Not only does it have to be pleasing to the eye, supply all the necessary information, but be intuitive to the browser's needs and make navigation so simple as to be almost unnoticed while being used. Whatever other social media channels you will be using, the minimum should be a Twitter account, a Facebook Business page account, and a Google Business page account.
Another online avenue to build followers is apps. A useful app whether web, Android or IOS can definitely increase the number of people visiting your website and using your services.
Remember when building your website that as well as looking and working great it has to be visible online. This means getting the SEO right! Many website builders have very little knowledge of what Search Engines look for. This is where a Digital Marketing company that offers a full range of services might be a better choice than a simple website developer.
Remember that SEO is much more cost-effective than traditional advertising so don't be afraid to allow a decent amount of your advertising budget to it.
3: Planning Your SEO
Search Engine Optimisation (SEO) is a must for any long term sustainability. Getting an SEO specialist to optimize your website will make a huge difference in how many people find your website. By correctly used keyword research it will also increase the number of them that are actively looking for the services/products that you offer. A good SEO specialist will raise rankings, improve page speed, website usability, build internal linking to bring clients to more areas of interest, etc, etc, etc
If you are planning to have a Blog (and you should!!!) get an SEO specialist to write it. Firstly, they will ensure that the content helps promote what you want to promote. Secondly, they will also do the optimization that will help improve your online rankings as part and parcel of what they are doing.
4: Pay Per Click Marketing ( PPC )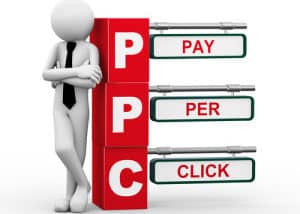 Both social media and search engines allow you the option to pay for PPC. This shows up your advert when searchers use keywords chosen by yourself. Depending on your budget and your market a digital marketing company will suggest different platforms to use. For a smaller area, Facebook might be suggested whereas world wide Google, Bing, Youtube, etc might be a better choice.
For a more established business with a large customer base, Identity-Based PPC Marketing might be more suitable.
5: Device Responsive Website
Extremely obvious but still is something that you should be very aware of. Your website should be responsive to all devices from PCs to mobile phones with everything in between.  Mobile traffic surpassed PCS a few years ago and the gap has only got larger. As we all know there are still websites out there that are unresponsive. Most of us leave them immediately unless we have no choice.  Make sure as well that your website navigation works as well on a mobile as it does on a PC.
If you need help with digital marketing we can supply you with a digital marketing package. We also offer web design or SEO services. If you find yourself in need of a website restyle or website maintenance just contact us. You can call us on 089 479 9227 or click here for the contact form.