Speed Test for Your Website
As an SEO and a business factor this was always only a very small part. Since the advent of mobile browsing however,, it has become a much larger piece in the success of your website. Google now has a speed test in their Webmaster tools. This allows us to see if our websites are loading sufficiently quickly.
"What does it matter", you may ask, "how quickly your website loads?"
It has several important issues.
Firstly, it improves your SEO rankings. If you and one of your competitors are running neck and neck a speedy website may make that vital difference to your ranking!!
Secondly, mobile users have the quickest turn off ratio for slow websites of all internet users. You need to get your mobile website up as quickly as possible. Google expects you to have it loaded in 0.2 seconds. After 1-second mobile phone users are inclined to get bored and move on to someone else's website and you don't want that!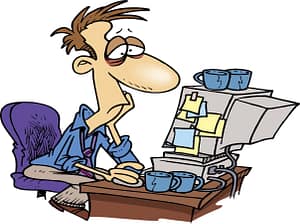 It is vitally important to get and keep as many potential customers to your website as possible. If you were continually late opening your business every morning you would lose a certain percentage of customers. The same is true for a slow website. Remember, mobile users, make up 70% of all browsers!
When you come to No1 SEO Ireland for website and SEO analysis, one of the things we do is a website speed test. We go through every aspect of your website in order to speed it up. This is from the size of your images to your hosting package settings.
If you feel that your website is not performing as well as you would like, why not contact us for an SEO or website audit. When the future of your business is attached to the success of your website it only makes sense to occasionally get that website looked at. It occassionally needs to be serviced, the same as you would for your car.
Contact us at No1 SEO Ireland or call us on 089 479 9227