It is surprising how many businesses do not understand or have even heard about SEO, and SEO services. SEO stands for Search Engine Optimisation. Simply put, SEO is all about getting your website ranked as high as possible on SERPs like Google and Bing.
SEO Service
Why would you want to have high search engine rankings?  Simply put, the closer to the top of the search engines you are the more business you will get. This is why it is so important to have your website ranking on the first page. Also why businesses find it necessary to hire staff or SEO companies such as ourselves – No1 SEO Ireland. We get them the rankings they need to make their business successful.
What SEO Service should you be looking for when Hiring an SEO Company?
SEO and Website Analysis
Was the SEO company you hired in the past able to offer you a website or SEO analysis? With a full list of the various problems, they had found with your website written down for you? If not, why not? This would firstly, allow you to get a second opinion from someone with knowledge of SEO. Secondly, after a reasonable time, you should be able to see how your SEO company has addressed these problems.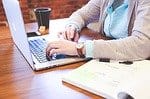 Back Links
Many SEO companies will offer you backlinks to improve your Search engine rankings. Their whole SEO campaign for your company will revolve around them. While they do have a small SEO contribution, it is definitely not worth paying large sums for monthly. There is also the fact that many of these SEO companies use spammy backlinks. These can damage your rankings and lead to lengthy times with a new SEO company trying to get these backlinks disavowed with the main search engines.
Onsite Optimisation
Onsite Optimisation is the main SEO service you want to see an SEO company offering. This is the process of refining your website and its basic structure – menus, meta-descriptions, headings,media content, written content and page speeds etc – and by using keyword research aiming your website at its target audience. It only makes sense that if you get more of the right customer base finding your website the more sales you will make. Many businesses think that this is included in a website build, but most website designers don't understand SEO either.
Social Media Campaign as an SEO Service
Social media is another very strong part of getting a website ranked. In my opinion it is only second to Onsite Optimisation in the value it can add to your SEO strength and website rankings. A good social media campaign will not only provide you with safe backlinks to your website but done properly it will spread your brand name building up your business popularity. The more people you have typing in your name directly into a search engine the more likely that it will put up your business name when someone is typing in a similar word. Examples would be the way YouTube pops up when you type in a Y or Done Deal when you enter D.
PPC Advertising as an SEO Service
Many companies starting off, or deciding to give the internet a go for the first time in years, will use PPC to get themselves on the first page. This can be expensive in the long term but in high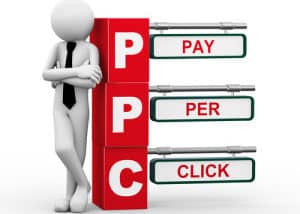 competition fields many companies feel that they are left with little option but to use it. Unfortunately, there are several areas of PPC and in many cases the SEO company who you have trusted with your money just use the same old system they always use – Google Adwords. for many companies this is fine, but for others, Social Media platforms such as Facebook or Linkedin would be of far more benefit and also financially offer a much better return on investment (ROI).
Content Writing as an SEO Service
Content Writing is a very important SEO service to be able to offer. Writing meaningful, interesting and SEO Optimised content and publishing it on your website and social media platforms are what continually drives the businesses keywords up the search engine rankings. Don't believe me? Why do you think that so many businesses and ALL SEO companies try to write interesting engaging content regularly?
"We understand the need if we are to succeed. "
Website Maintenance
Website Maintenance, while not an SEO Service in itself is a service I would expect to see SEO companies offering. This is because there is little point in spending hundreds or thousands of euros monthly with an SEO company and having your Website Maintenance company come along and destroy all the work the SEO company has done. You website will need regular updates and content changes, so make sure that any company you hire for SEO services is able to make these changes for you.
At No1 SEO Ireland every SEO service is offered. We are also able to build you an original website to your specifications. If you would like to talk about an SEO service and maybe get a point or two explained
you can call on 089 479 9227.
You can also contact us about an SEO Service or SEO packages through our contact form here.