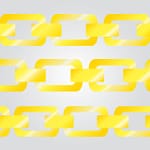 Backlinks have gotten a bad name over the last couple of years due to the fact that they are the most common type of Black Hat SEO.  At one stage most SEO campaigns revolved around creating a large number of backlinks. Those days are pretty much behind us. For people who work hard at creating easy to use, informative websites this is a good thing.
Don't get me wrong, used properly with sufficient expertise backlinks can still add strength to your SEO campaign. The thing to remember is that they can no longer be all of it. Backlinks do leave a website open to being penalized by Google if they don't think the links are justified. Appropriate linking is still perfectly allowable and can do much good.
Backlinks   –  Other Dangers
SEO Backlinks also have another danger point which very well known by SEO specialists. Not so much not by anywhere near as many web developers!
Recently I was doing a website analysis for a company and examining their backlinks.  I was able to inform them that not only were they connected to a couple of very dodgy websites, but all the links were 'follow'. This meant that the website was losing a lot of its SEO ranking power. It is an easy mistake to make. The SEO company that they had been using for over a year had never caught it.
Businesses who feel that their website should be ranking higher than it is, have a quick look through your backlinks. Get one of the many free SEO tools.  With this check that your backlinks are appropriate for your website and that all of your external links are 'nofollow'.
If you feel that this is beyond your IT capabilities why not contact us using the NO1 SEO Ireland Contact page
or
call us at 089 479 9227!
Remember, No1 SEO Ireland also offers web design, website maintenance, Onsite optimisation, and other digital marketing services. We are happy to talk to you whether you are located in Wicklow, Wexford, Dublin, or any part of Ireland or the World. We have worked with companies on three continents. Africa, Asia, and South America will hopefully give us a shout in the near future.