No1 SEO Ireland Search Engine Rankings
No1 SEO Ireland's Search Engine Rankings speak for themselves. Our website is itself placed in this category as its own search rankings are quite impressive. Using a mixture of  Onsite Optimisation, Backlinks, and Social Media platforms –  Facebook, Twitter, Tumblr, and Linkedin we have dramatically increased the business's online presence in the search engine rankings. Several of our SEO related keywords are already appearing on the first page of Google with more climbing the rankings all the time.
As you can imagine the SEO industry in Ireland is highly competitive. This makes the results so far highly gratifying as building the website ourselves we were able to do the keyword research first and to build them into the structure of the website. If you go to our web design page you will find that we are advising clients that this is the most advantageous structure to use when building a website for the various reasons mentioned. Our own website – No1 SEO Ireland – is definitely proving this point.
SEO services that we offer are Onsite Optimisation, Social Media Marketing, PPC Marketing, Content Writing, Backlink Creation, Website analysis, Website Maintenance, and Blogging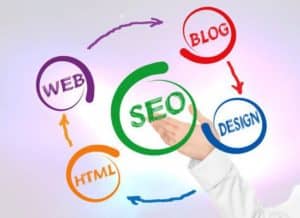 What Do We Think Of Ourselves?
No1 SEO Ireland is one of the most up to date SEO companies in Ireland. We believe that it is necessary to keep up with the changes made by search engines such as Google. This is in order to keep ahead of our competitors. We also feel that it is our duty to try to educate companies about SEO and what they should be aware of. These include keyword stuffing, spammy backlinks, plagiarism, thin content etc. We also try to advise them what SEO services they should be looking for in the SEO companies they are talking to.
If you want to make your online business a success then call us. If we can get these results for ourselves then that means we can build yours the same way. All our SEO services are done in-house. This means we guarantee that we won't be outsourcing your company details to other companies.
If you would like to discuss SEO Services with us then you can reach us at 089 479 9227. Email us using our contact form on the website.