How Slow is Organic SEO?
Definitely, this has to be one of the most frequently asked questions about White Hat organic SEO. There is some very bad press about how quickly your business can be ranked.
Why?  Because the majority of companies who use SEO are normally trying to rank countrywide, at the minimum! Others are looking for worldwide exposure. Naturally enough, when you are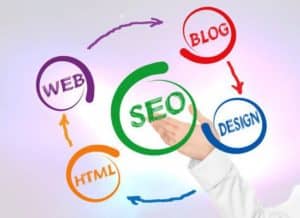 competing against thousands of others companies it does takes longer. What most SEO companies don't make plain is that if you are a local business with a small target area and low competition then you can be ranking on the first page in a month. There is, of course, a lot of work to be done in that month, but it is possible.
Local Business Organic SEO Ranking
I recently undertook a project for a local Co. Wexford business. First of all, the plan was to be on the first page in Wexford as soon as possible. Next, he also wanted to be ranking in Wicklow, Kilkenny, Carlow, and Dublin. I estimated for him that Wexford would be on the first page by the end of January. Wicklow and Carlow would be ranking by the end of February.  Kilkenny by March and Dublin would be 6 months to a year. ( Dublin has a much higher competition level.) I had also planned to add in Laois, Kildare, and Waterford as they were also inside his radius for travel.
The owner called a halt to the SEO after only 3 weeks without giving an explanation. Normally you wouldn't use this company as an example because of that. The reason we are is as I stated above, most companies want to rank nationally and internationally. This is only the second company who wanted Localised SEO services. The other was Coolmanagh Enterprises Ltd. They were our first clients and still get regular website maintenance and SEO services from us. In 2 years their website visits and conversions are up 1,000%+. Unfortunately, due to a computer hard drive malfunction, we lost their original rankings and what dates they were taken on.
Accuracy is everything when publishing a post. If you state facts you must be able to stand over them. The tool that was used when compiling the data is SEO Small Tools. It can be a bit slow to use, but it very accurate.
Below is a table of the rankings for the website over a 4 week period.
Wexford Rankings
Wicklow Rankings
Carlow Rankings
Dublin Rankings
Kilkenny Rankings
What Do the Tables Tell US?
From the table above you will that the results actually exceeded what I had expected. The reasons it improved so rapidly were :
The business owner had just had a mobile-friendly rebuild of his website.
I had rewritten content and improved the onsite optimization.
It is not a very competitive business – ONLINE!
It is a fairly demanding business physically. For some reason, these businesses tend to ignore the internet partially or even completely! 'Word of Mouth' is all the advertising they need. 'Word of Mouth' IS the internet now! Everybody searches online if they need a service or a product. They also check out the reviews. They don't want to hire cowboys.
So What do You Need?
You have to have an easy to read and understand website, and you have to be easy to find. This means a mobile-friendly website and SEO. You also need to be hooked into social media and to write the odd blog. For a small business with a catchment area of a few miles or even a few counties, this will probably be enough.
Our Client Privacy is Important to Us
Some of you may be wondering why we haven't used the client name and their keywords in this post. In many posts, we do mention the client's business name, as not only does this get them a bit of extra publicity, but we also provide a link back to their website. In cases such as this, it is better not to mention the name.
Over the last couple of years, we have had clients come and go. I'm glad to say that most of the ones that leave us tend to come back for website maintenance and SEO services. We have come to understand that unlike website work, SEO services are very hocus pocus to many business owners. They can't see it so, so they tend to distrust it. Normally after trying different companies, they are happy to come back to us. We have every expectation that the featured company will come back to us in the future, and until then we wish them all the best.
One Final Point about Organic SEO
Finally, anybody who looked closely at the tables will probably notice a drop off in some rankings after only a week. This IS NOT normal! When describing SEO I always compare it to pedaling a bike. Once you have it going well you can freewheel for a while before it starts to slow down. The rankings SHOULD have continued to rise! While I can't say for certain, it seems like somebody who didn't know what they were doing took over the project. The website builder did inform me that a new SEO company had taken over from No1 SEO Ireland. Definitely, there have been changes made to the website that we wouldn't have made. I can only presume that they have done something that has affected the rankings.
In Conclusion
In conclusion, small local businesses can greatly benefit from having a good website and good organic SEO. For the price of only a couple of small newspaper ads each month you can run a very good SEO campaign. If you would like to discuss this with us you can call us on 089 479 9227.  Or just use the Contact Form.